SCHEDULE YOUR RIDE: 815-235-RIDE
*subject to availability - unfortunately, not all ride times are available due to booking schedule.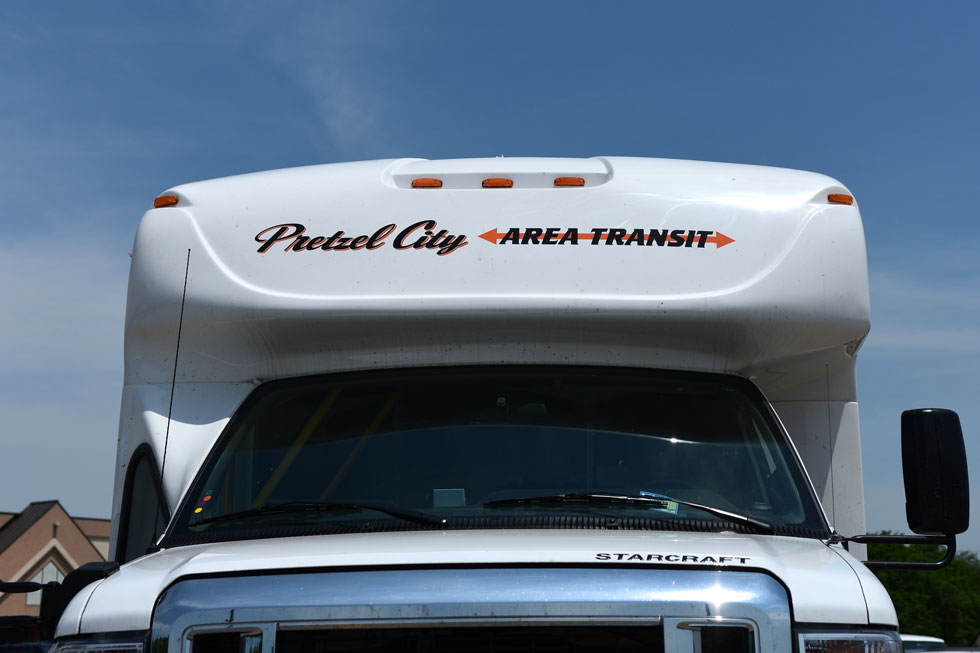 ABOUT US
---
Let's Go
Pretzel City Area Transit (PCAT) is on the go – providing transit services for all residents of Stephenson County. Whether old or young, fast or slow, PCAT is the answer to keep you moving. Through a partnership with the Senior Resource Center, the city of Freeport provides small bus and/or van transportation throughout all of Stephenson County. With a fleet of 14 comfortable vehicles and 25 courteous drivers, PCAT provides over 83,000 rides per year.
With extremely limited options of public transportation in Freeport and the surrounding communities, PCAT is truly the only answer for your travel needs. Whether it's a quick trip to the store, a scheduled doctor's appointment or a ride to a special event, PCAT is the solution for all your driving needs.
WHEELCHAIR WILLING
---
Pretzel City Area Transit offers wheelchair-accessible transportation. We will pick you up at your door and ensure you get to your destination with assistance and assurance.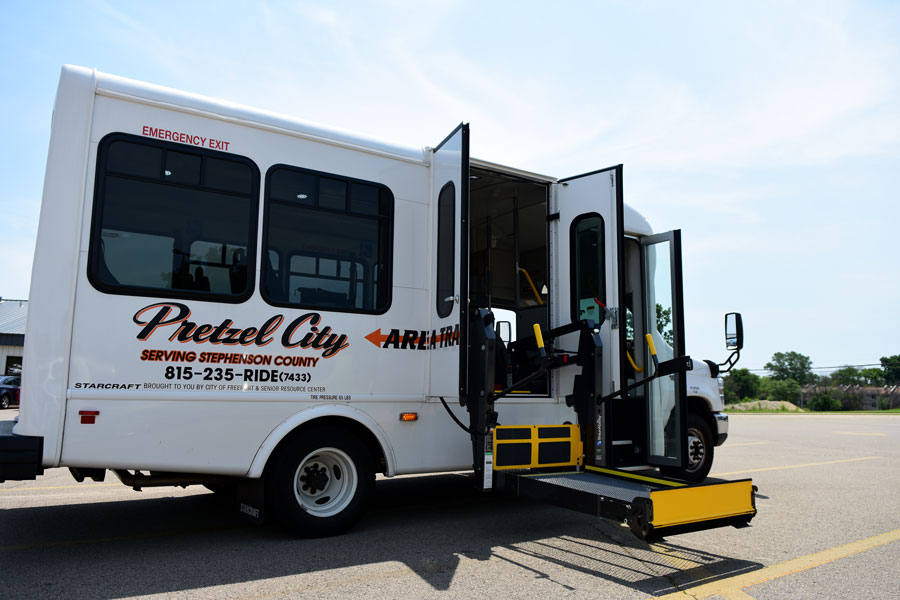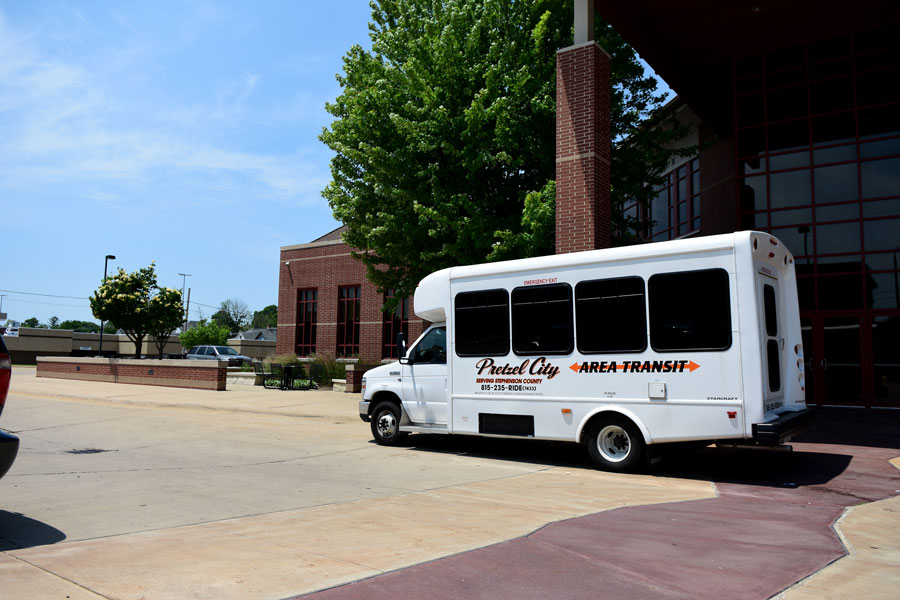 Convenient Timing
---
Pretzel City Area Transit operates Monday through Friday from 6 a.m. to midnight and Saturday from 6 a.m. to 1 p.m. Currently, no Sunday service is provided.
Simply Schedule
---
With over 83,000 rides per year, we are a busy operation. Often times, same-day service cannot be guaranteed. When possible, and to ensure your ride is ready, we ask that you call 48 hours in advance to set up those arrangements. Remember to include your return pick-up time as well. We run on a first-come, first-served basis. Scheduling both pick-up and drop-off times will ensure your ride is booked and confirmed. We also can reserve rides up to six months in advance, including any daily or weekly appointments you have. The number to call is 815.235.RIDE (7433) to schedule any ride you need.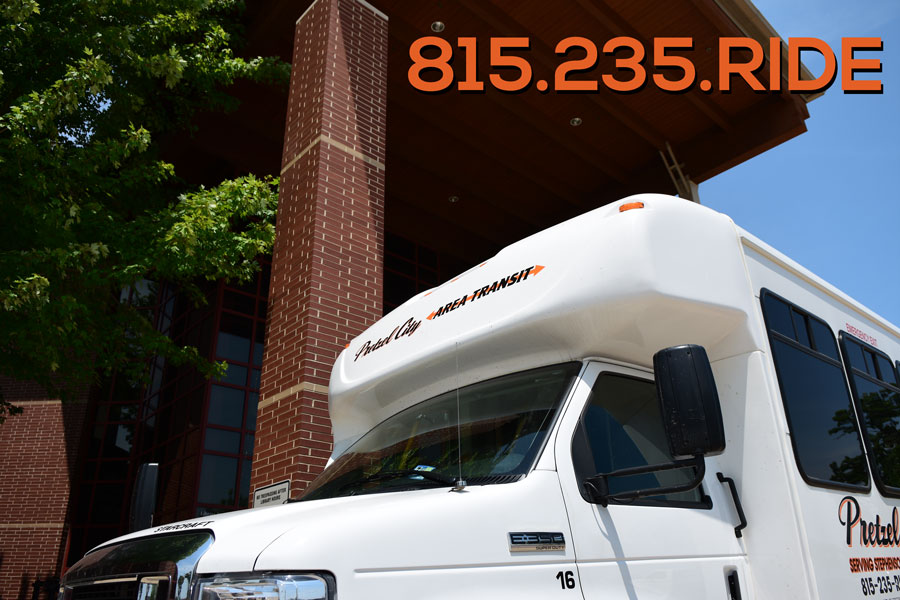 Punch and Save
---
Are you a frequent rider? Grab a punch card and save big! Adults: 20 rides for $60 and your 21st ride is free.
Pretzel City Transit:
206 EAST STEPHENSON STREET,
FREEPORT ILLINOIS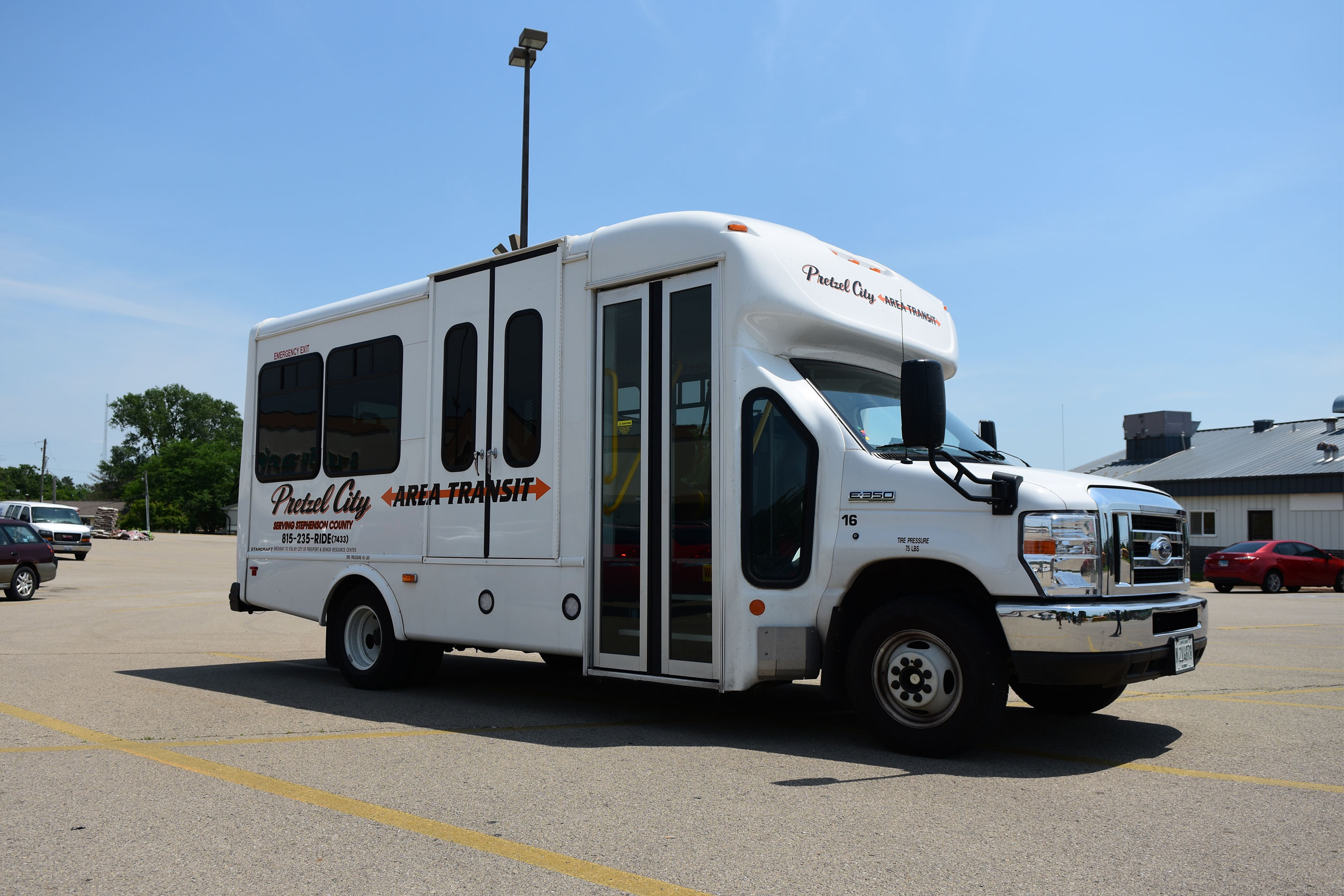 PRETZEL CITY AREA TRANSIT
---
206 EAST STEPHENSON STREET,
FREEPORT ILLINOIS
815.235.RIDE (7433)